Search for a Realtor®
There are over 700 Realtors® in the Vail Valley. Click here to search for a Realtor®.
What is a Realtor® and why use one?
Only real estate professionals who are members of the National Association of Realtors® (NAR) can call themselves Realtors®.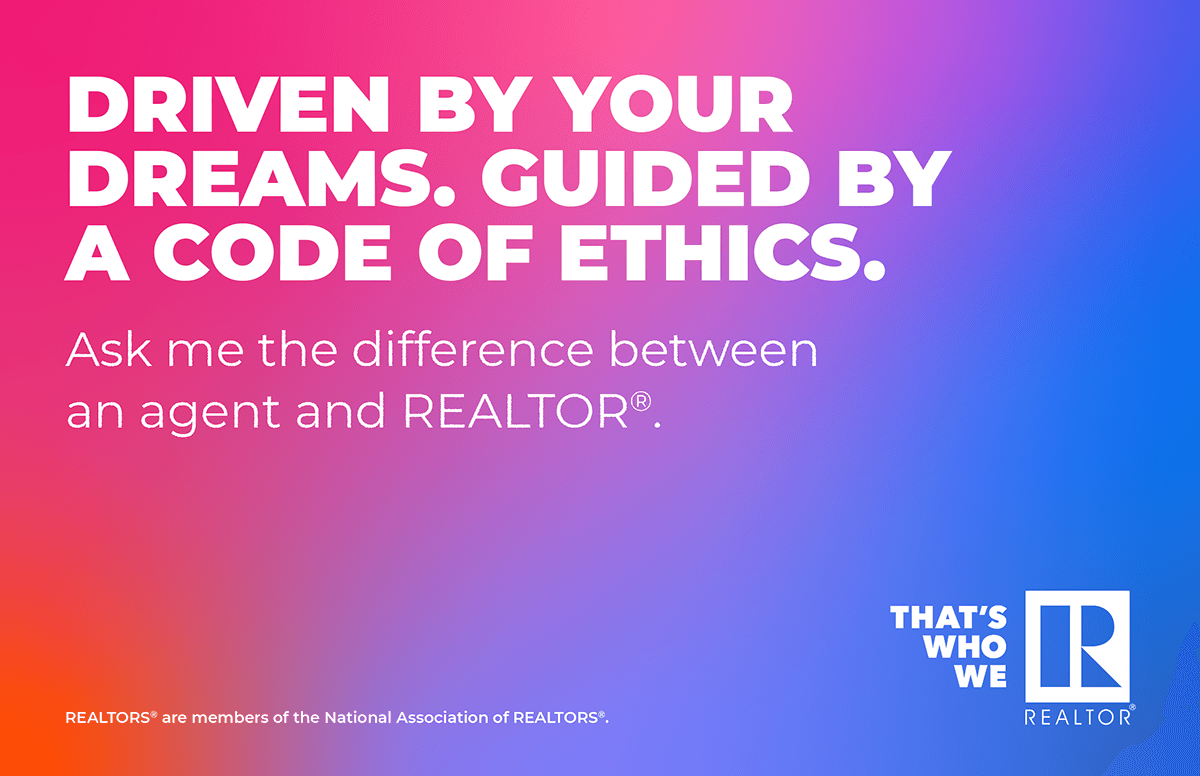 All Realtors® adhere to NAR's strict Code of Ethics, which is based on professionalism and protection of the public. That's why all real estate licensees are NOT the same.
Members of the Vail Board of Realtors® proudly call themselves Realtors®. They are local experts in the real estate market and provide valuable knowledge and expertise to Buyers and Sellers. Realtors® offer the necessary resources and skills to understand our market to help you through the real estate process.
Dedicated to serving America's property owners at both local and national levels, the National Association of Realtors®, The Voice for Real Estate®, is the largest professional association with over one million members strong. Look for the Realtor® logo when choosing your real estate agent.
A Commitment to Fair Housing
Real estate professionals and consumers depend on strong fair housing laws and practices for our communities and economy to thrive.
The National Association of REALTORS® opposes discrimination in housing based on race, color, religion, sex, handicap, familial status, sexual orientation, gender identity, and national origin. This policy is embodied in NAR's Code of Ethics.
Click here to read about the steps being taken locally by REALTORS®.
Competition in Real Estate
REALTORS® are mostly small business owners who work to ensure buyers and sellers have the greatest access, transparency, and choice through independent, local broker marketplaces that level the playing field for all types and sizes of brokerages.
Realtor® Community and Market News
Seven Reasons to Work with a Realtor®
Buying and selling a home can be stressful. You need an agent who is a REALTOR®, a member of the National Association of REALTORS®, by your side. Here's why:
 Real estate professionals have access to exclusive neighborhood and property information to make you a smarter buyer or seller.
What is the Code of Ethics?
The Code of Ethics of the National Association of Realtors® is the promise to the public that when working with a real estate agent that is a Realtor®, they can expect honest and ethical treatment in all transaction-related matters. Only Realtors® pledge to abide by the Association's Code of Ethics and they are held accountable for their ethical behavior.
Boards and Associations of Realtors® are responsible for enforcing the Realtors® Code of Ethics. The Code of Ethics imposes duties listed below and in addition to those imposed by law or regulation which apply only to real estate professionals who choose to become Realtors®.
If you have questions or concerns dealing with an ethical matter please Click Here to File a Complaint with the Colorado Association of Realtors®.
Some of the basic principles of the Code of Ethics include:
Protect and promote your client's interests and be honest with all parties.
Avoid exaggeration, misrepresentation, and concealment of pertinent facts. Do not reveal facts that are confidential under the scope of your agency relationship.
Disclose present or contemplated interest in any property to all parties.
Avoid side deals without your client's informed consent.
Accept compensation from only one party, except with full disclosure and informed consent.
Keep the funds of clients and customers in escrow.
Assure, whenever possible, that transactional details are in writing.
Provide equal service to all clients and customers.
Be knowledgeable and competent in the fields of practice in which you ordinarily engage and obtain assistance, or disclose lack of experience if necessary.
Do not engage in the unauthorized practice of law.