Wildfire preparedness benefits property owners 
Taking small mitigation measures now can make a big difference later
Any time is a good time to be prepared for wildfire. While Colorado's wildfire season traditionally has been the summer months, the definition of "wildfire season" is rapidly changing. 
Enduring drought conditions and changes in monsoon patterns are extending the season, as demonstrated by the destructive December 2021 Marshall Fire in Boulder County, Colorado. An unusually warm, dry summer and fall, coupled with delayed winter precipitation, created ideal fire conditions. Locally, Eagle County has been affected by three sizable wildfires within the past four years: Lake Christine in 2018, Grizzly Creek in 2020, and the Sylvan Fire in 2021.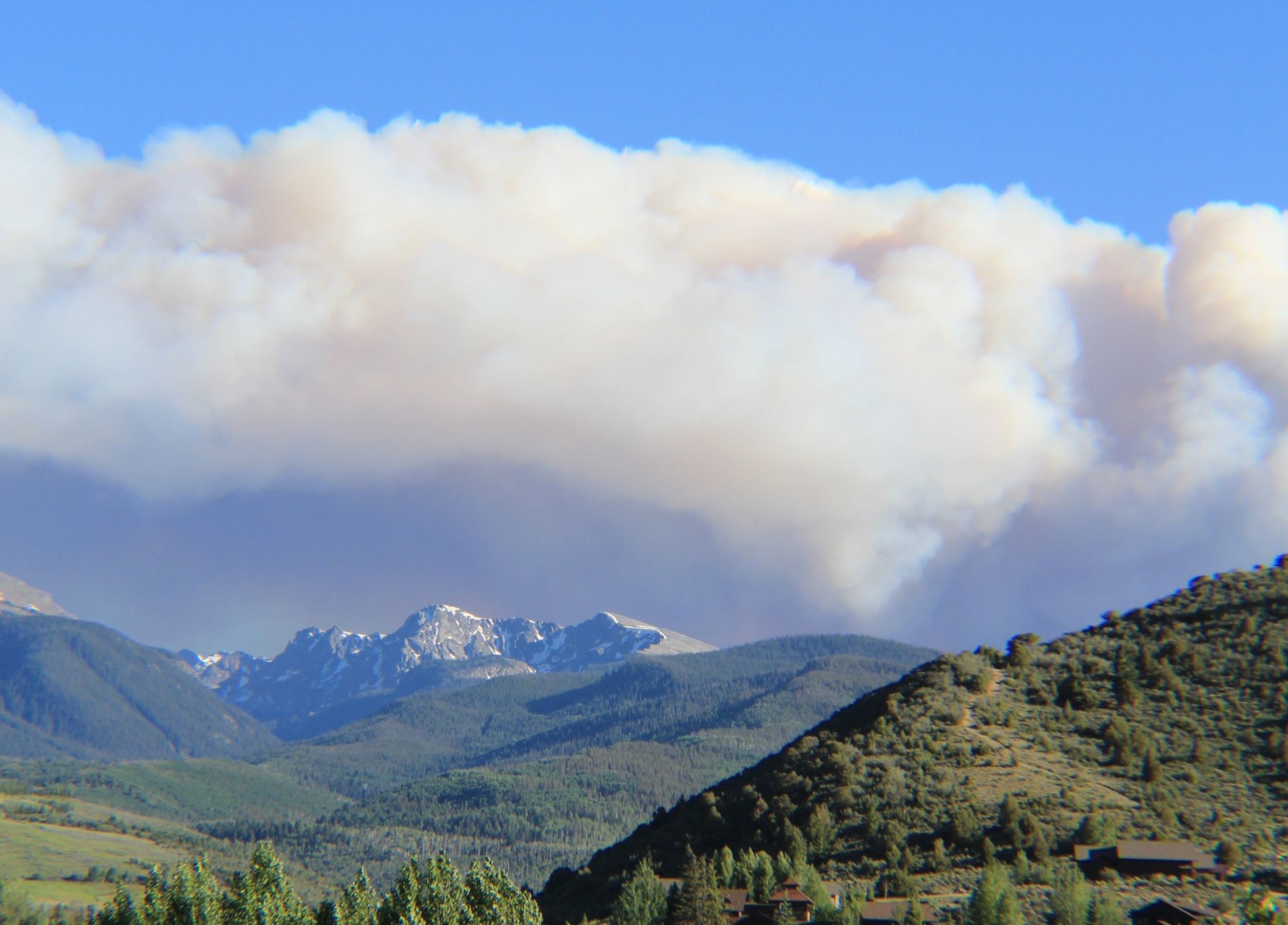 "Now is the time for action," according to Eric Lovgren, Eagle County Community Mitigation Manager.  "The term is quickly becoming 'wildfire year,' not just a wildfire season. It's never a bad time to get to work with mitigation." 
Recognizing the need for wildfire education, awareness, and action, the Vail Board of REALTORS® worked with Eagle County in 2014 to create the REALFire® program. Through the program, homeowners can access their property's vulnerability to wildfires at no cost. REALFire® provides owners with an understanding of wildfire hazards and how to fortify the area around their homes by creating defensible space.  
"Our main focus as Realtors is to promote the REALFire program," says Kevin Kuebert, Vail Board of REALTORS® Past-Chair. "We want to provide homeowners with the resources and tools to better educate themselves on wildfire mitigation."  
Property owners can find information and apply for the program at realfire.net. Once the application is processed, an experienced fire professional visits the property to perform an in-depth assessment for wildfire fuels. The professional looks at potential wildland fuels surrounding your home, like fallen trees or overgrown landscaping, as well as "built fuels" on your property like fences, sheds and the home itself. After the assessment, clients receive a detailed report with voluntary actions to measurably reduce wildfire danger. 
"Small actions can be a big difference," emphasizes Lovgren. "Everywhere is vulnerable – even in valley bottoms where homeowners feel there is low risk. If you look at Boulder and Superior (Marshall Fire), you can see that grass fires can be destructive. The potential for fire exists."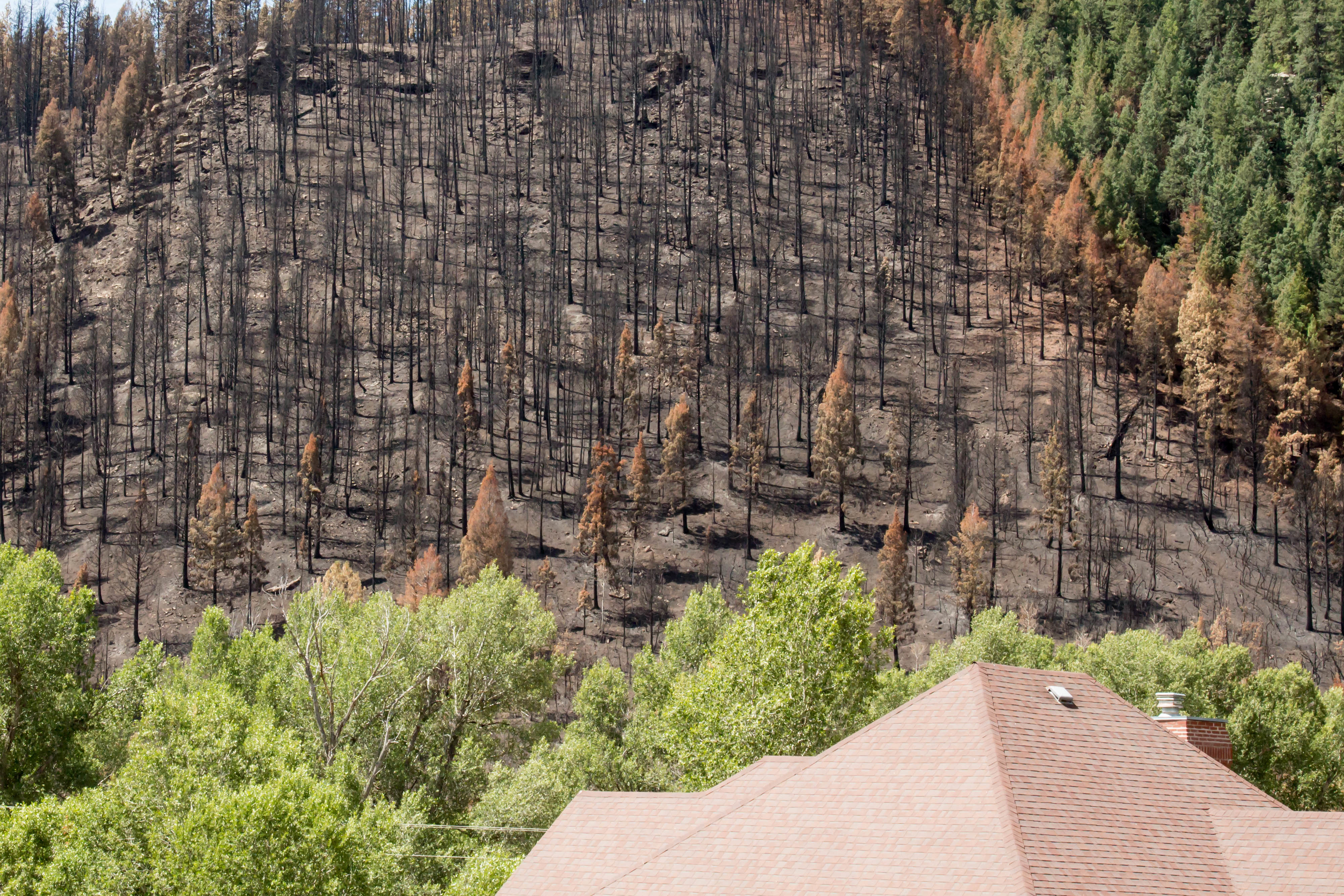 The 2018 Lake Christine Fire is an example of how programs like REALFire® can work. Homes that performed mitigation and created defensible space fared well. Hundreds of homes were defended in that fire, but only three were lost. 
According to Lovgren, "Homeowners that mitigated their properties and new builds that went through the building permit process were both successful in the fire. One property was in the process of actively mitigating trees, and that alone helped it survive."  
Lovgren noted that assessment requests have increased 200 to 300 percent in the past few years, a direct effect of recent wildfires in the state, and increased awareness efforts of fire districts and professionals. Eagle County has successfully partnered with the Greater Eagle Fire Protection District, Gypsum Fire Protection District, and the Eagle River Fire Protection District to form Eagle Valley Wildland. This partnership has been building the capacity to meet the demand for assessments. 
The partnership engages the community, including during Wildfire Preparedness Month. Marked annually each May, Wildfire Preparedness Month encourages residents to be proactive with evacuation planning and strengthening homes against fire danger. 
"You have a personal responsibility," says Kuebert. "You must be proactive for yourself, your family, and your pets – which are also your family. Do you have a plan in place if first responders are knocking on your door in the middle of the night telling you to evacuate now? Not many items are irreplaceable, maybe family heirlooms or important documents. Do you have a 'go bag' with those items ready to go in such a situation?"   
The final week of Wildfire Preparedness Month encourages getting property assessments. In addition to working with homeowners, local fire officials also work with the homeowner associations (HOAs) by hosting brush clean-up and chipping days. 
Another piece of information shared with homeowners and HOAs is the Eagle County Wildfire Assistance Fund. Mitigation recommendations can have costs, but the fund is available for those homeowners who qualify.  
 "The assessor who visits the property guides the homeowner through the process of qualifying and applying," says Lovgren. "It's not an unlimited fund. It's dependent on where it's available and applicable, but it has benefited homeowners taking the important steps to mitigate fire danger." 
Property owners can affect change by taking the personal responsibility for mitigation, Lovgren advises. Proactive homeowners who create defensible space can spare their own homes, possibly their neighbors' homes, and allow firefighters to focus on communities at large.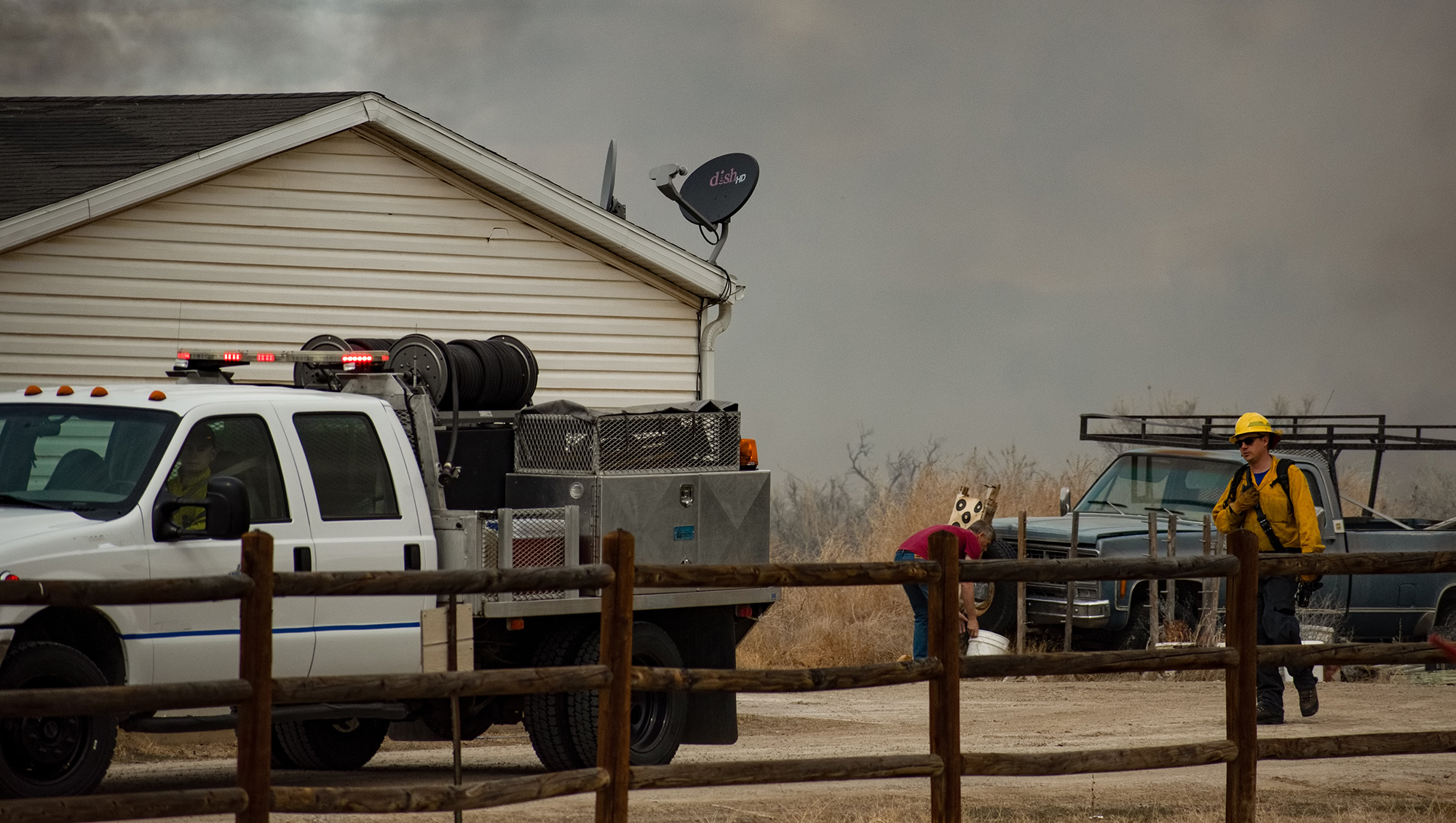 "We keep referring to unprecedented times," adds Lovgren. "Unfortunately, unprecedented times are becoming the norm with climate change, drought conditions, and the expansion of the Wildland-Urban Interface. The reality to the risk is that we are also testing the capacity of first responders." 
"We've been lucky in Eagle County," says Kuebert. "Fire crews have been able to get to the fires that have happened, and neighboring departments have been able to help. I'm grateful to them, and I think people are starting to understand the risks after the large fires in recent years."  
Kuebert reinforced the VBR's efforts to increase awareness with REALFire®, including a page on the VBR website dedicated to wildfire awareness, and distributing copies of a "Wildfire Reference Guide" to homeowners. Kuebert also encourages the public to contact a Realtor® or the VBR for a copy of the guide. 
"The Vail Board of Realtors and our members are always willing to help educate the public," says Kuebert. "If we can make a few more people aware every year, then it's worth all the effort." 
Visit realfire.net for more information on wildfire risk reduction and property assessments. Visit vbr.net to find a Realtor® knowledgeable of our mountain resort market.